Atlas Knife & Tool - Dave XL Anvil Stand
KILNS UNDER $5000 SHIP FREE TO THE US 48!*
Ask a question
Specifications:
Top plate measures 12″ x 18″
Legs are adjustable from 19-24″ base height
Designed to fit the 284 lbs. "Dave" anvil and other larger anvils

Overall Dimensions: 18 x 18 x 22
Weight: 85 lbs.
1 Year Limited Warranty (Refer to Manufacturer's Warranty)
The holes in the plate line up with Dave 284 lbs. anvils manufactured in 2021.
Includes:
FREE SHIPPING

 in the contiguous US!

8 hammer holes
10 tong/hardy holes
4 weldable corner brackets to keep your anvil from sliding
Designed to clamp your Atlas brand anvil to the base for easy removal.
Perhaps the best anvil stand on the market, these use a 1″ top plate, laser cut to hold tools, hammers, hardies, etc.
Sturdy enough to use one of the hammer holes for drifting or as a hardy
Shipping to Canada, Alaska, Hawaii, or overseas is not available for this item.

View full details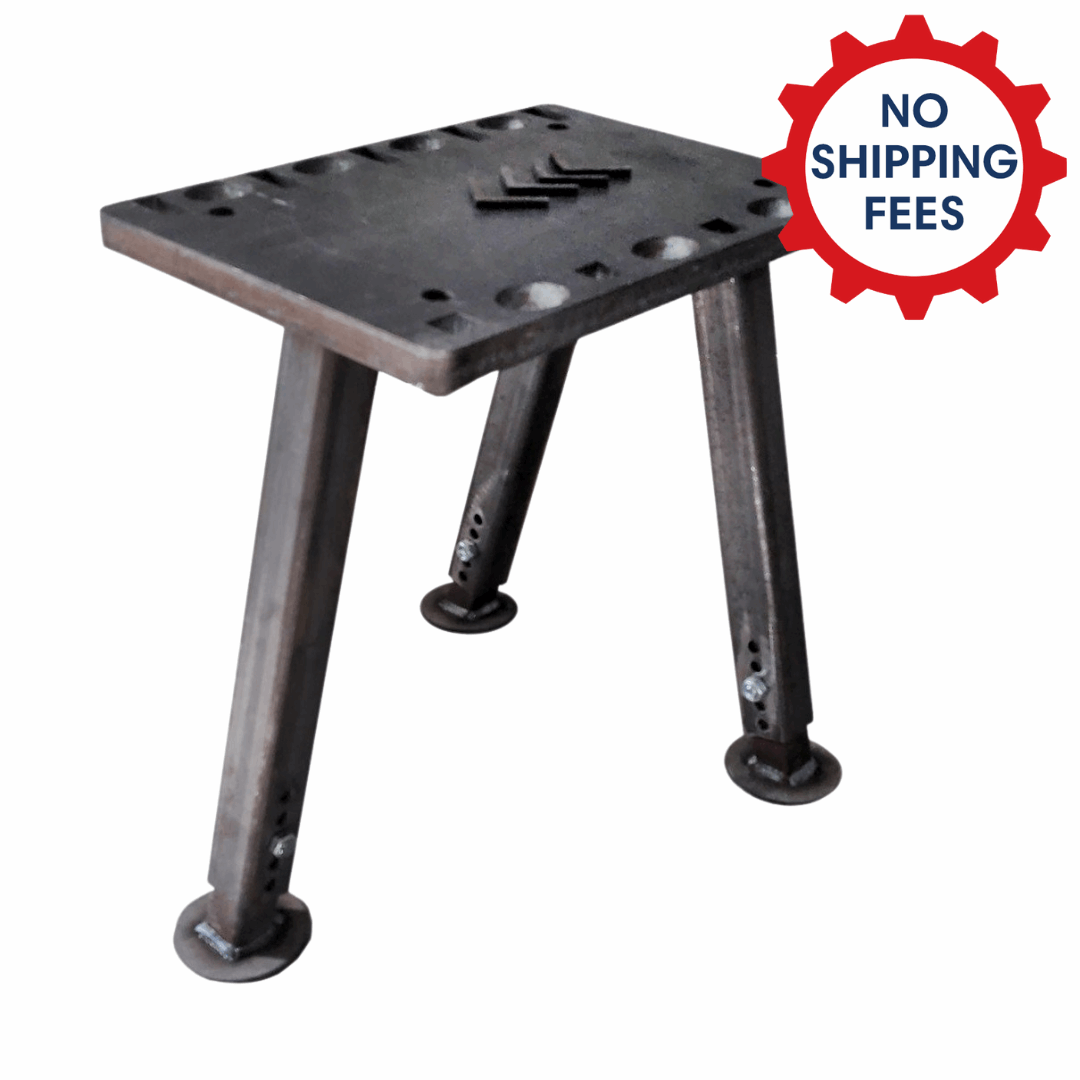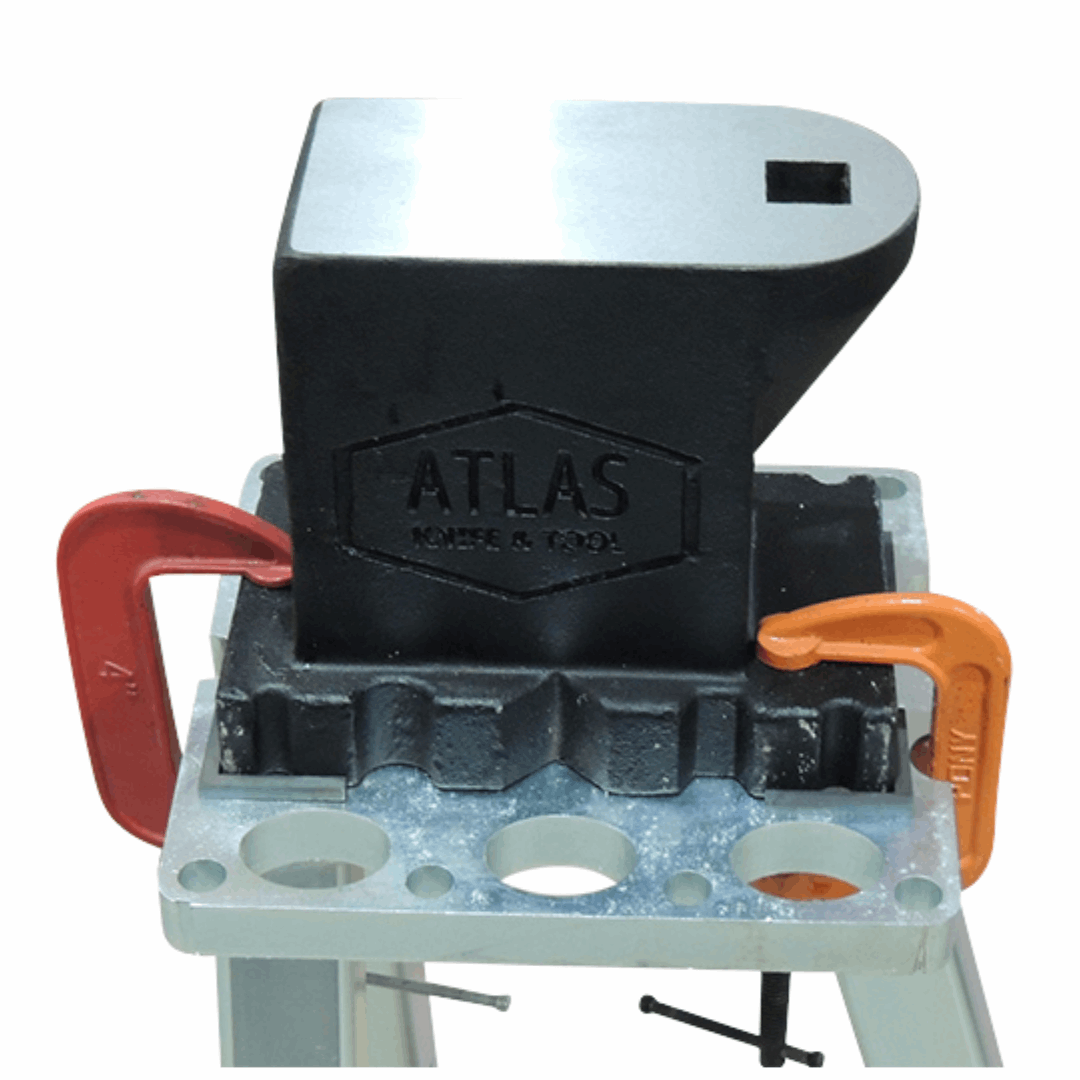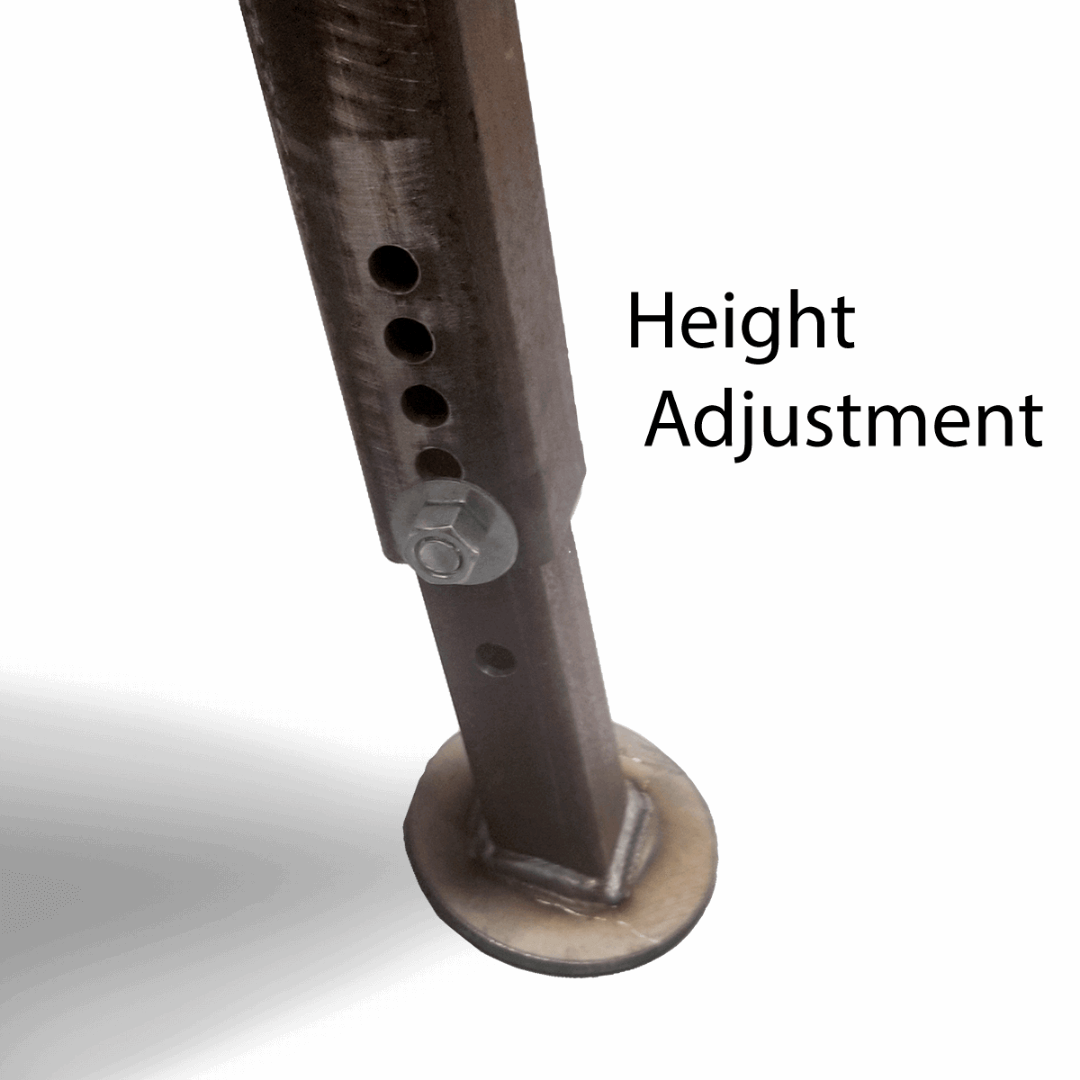 Atlas Knife & Tool - Dave XL Anvil Stand